The Abitibi Gold Belt is widely known for being Canada's most prolific gold-producing region, with several of the world's largest gold and base metal deposits. The area straddles the provinces of Ontario and Quebec and is a 450-kilometer long by 150 kilometers wide mineral-rich geological belt.

While Abitibi has received much attention-this established gold mining district has produced over 100 mines and 170 million ounces of gold from about 300 gold deposits since 1901–there is somewhat of a "new kid on the block."

When it comes to where exploration drills are busily biting the rock, there is no need to look any further than the emerging region of James Bay.
Growing Opportunity in James Bay

The James Bay region is about 600 km north of the Abitibi district. It's most well-known for the Éléonore gold discovery, which occurred just over a decade ago. It's a large area of attractive geology with several unexplored or under-explored greenstone belts.
Exploring James Bay is similar to exploring the Abitibi greenstone belts a century ago.
Beyond the presence of such a important gold mine at Éléonore, James Bay, seen previously as too remote and expensive to attract significant exploration investment, is starting to benefit from from the Quebec government.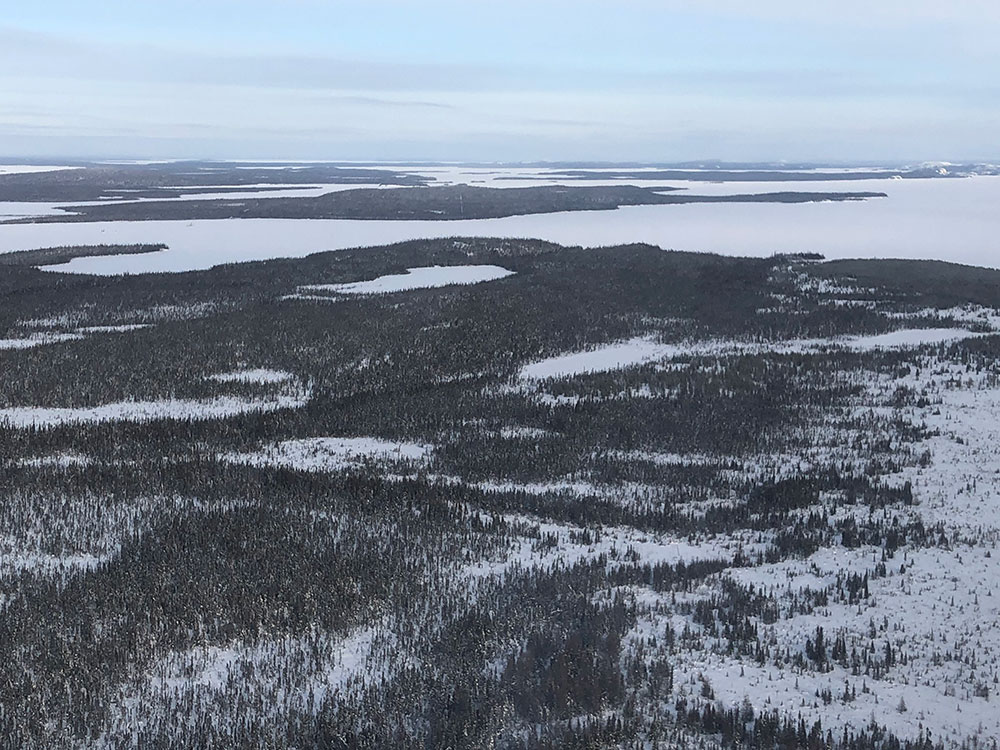 The Quebec government has ambitious aims for the mining sector in the region and has led to significant improvements in infrastructure.
This includes:
gather basic geological knowledge
clean up and restore former exploration sites,
communicate and promote discussions between all stakeholders, and
support the development of diverse projects such as diamonds, apatite, ilmenite, graphite, and rare earths.
With the above goals in mind, "Investissement Québec", the investment arm of the Government of Quebec, has also taken equity stakes in mining companies, and other businesses, as part of the project. Hydro-Québec is also contributing annually to the development of projects in the region.

An Attractive Mining Jurisdiction

In this day and age of heightened geopolitical tension, protectionism, and a host of other issues, the level of "jurisdictional risk" should impact any investor's due diligence process. This thinking explains why companies that explore for gold in politically safer mining regions typically trade at a premium compared to those in riskier areas.

It is fair to say that Quebec is one of the best mining jurisdictions in the world when viewed through this lens. Historically, the provincial government has gone to great lengths to promote an investor-friendly environment. Beyond the ease in obtaining permits, the aforementioned high-quality infrastructure with year-round access is also desirable to mining companies, not to mention the province's abundant supply of hydroelectricity, which gives it the cheapest electricity rates in North America.

As a result––since the early 2000′ s––Quebec has seen a significant and rapid increase in exploration expenditures. While Quebec has been good to the mining sector, the industry has played a substantial part in the growth and development of the province. Mining exploration and extraction contribute to Quebec's economy and creates high paying employment in remote and rural areas. It also supports jobs in ore processing and contributes significantly to Quebec's domestic exports.

As James Bay attracts more attention, it's likely to continue this trend and contribute to the province north of the 49th parallel.

---
Learn More About How the Elmer East Project Continues This Fine History

In the second half of this article series, we'll examine how the Elmer East project continues the fine lineage of exciting gold discoveries in the James Bay region.