Kipawa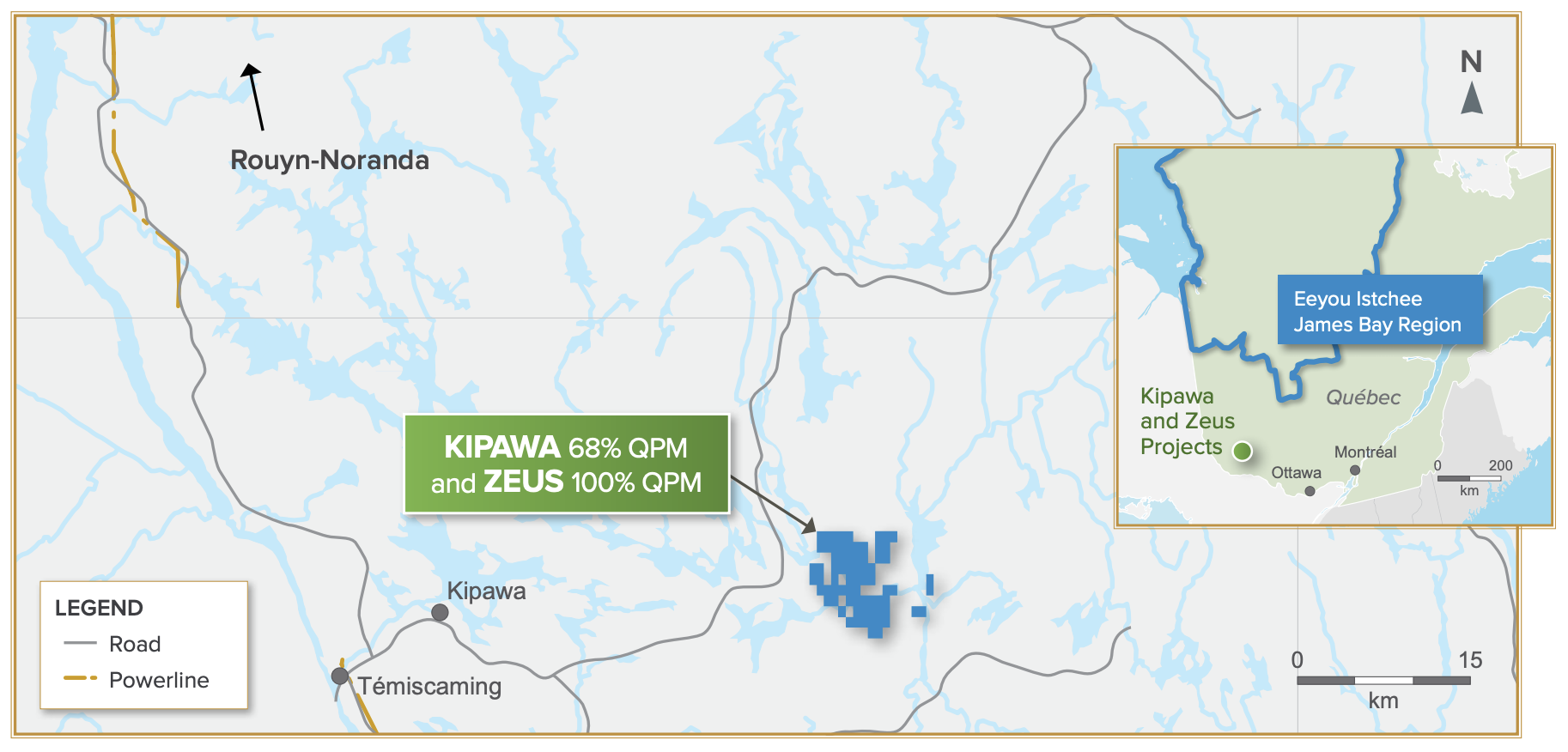 Location and Access Québec, Canada
50 km east of Temiscaming in southwestern Québec,
90 km northeast of North Bay, Ontario, and 140 km south of Rouyn-Noranda – NTS 31K15
Surface Area
Total of 36 km2 – 73 claims, (43 km2), 68% owned with no royalties.
Kipawa 22 claims – 13 km2
Zeus 51 claims – 30 km2
Feasibility Study
Summary
The projects lie in the Grenville geological province, approximately 55 km south of the geological contact with the Superior geological province. The lithologies consist mainly of gneiss with a grade of metamorphism ranging from the greenschist facies to the amphibolite-granulite facies. Twelve heavy rare earth showings have been identified on the Zeus project, some of which contain niobium and tantalum. The Kipawa deposit is defined by three enriched horizons within the "Syenite Complex", which contains some light rare earth oxides but primarily heavy rare earth oxides. Drilling since 2011 totals 293 drill holes (24,571 m) and was used to prepare a feasibility study which was completed in 2013. The study presented a production schedule for 15 years, excluding a two-year pre-production period to remove the overburden, level the top of an open pit, and build a process plant and related infrastructure. There is potential for the addition of future resources, which could increase this life span.
In 2014, Matamec Explorations Inc. ("Matamec", now the Company) and Toyotsu Rare Earth Canada Inc. ("TRECan") signed a termination agreement for the Kipawa project, pursuant to which Matamec paid TRECan $280,000 and TRECan converted its undivided 49% interest in the project into a 10% interest on net profits from future production.
In 2017 development activities were stopped for the project as well as research activities with various university partners and government agencies.
Exploration Targets and Planned Program
Find one or more third parties to participate in the project.