Kipawa-Zeus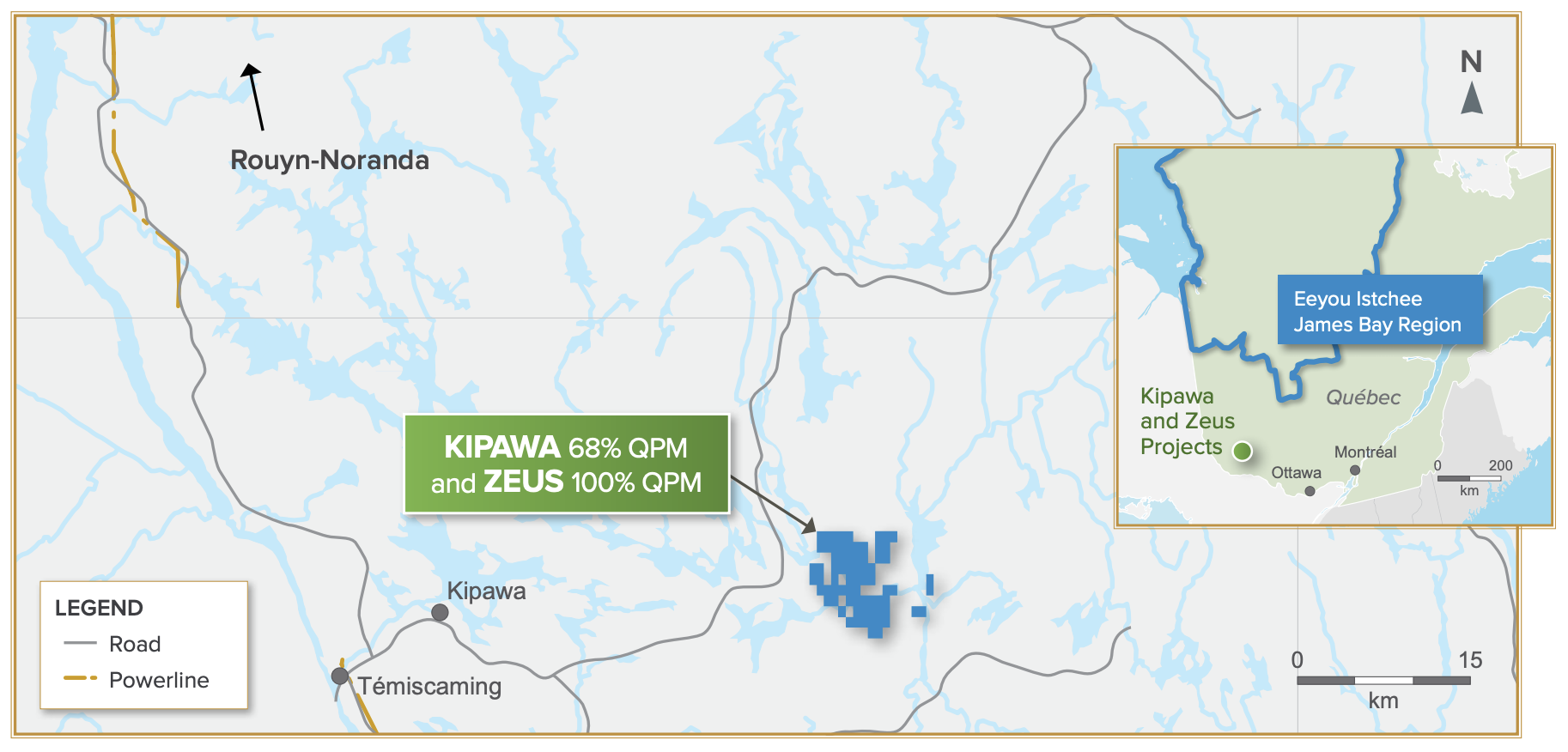 This feasibility study was published in 2013 for Matamec Explorations, Inc. which QPM acquired in 2018. No updates have been made since that time and QPM continues to make it available for reference purposes only.
Feasibility Study
Location and Access
50 km east of Temiscaming in southwestern Québec,
90 km northeast of North Bay, Ontario, and 140 km south of Rouyn-Noranda – NTS 31K15
Surface Area
Total of 36 km2 – 73 claims, (43 km2), 68% owned with no royalties.
Kipawa 22 claims – 13 km2
Zeus 51 claims – 30 km2
Historical reserves of 19.8Mt @ 0.411% TREO
High concentration of TERBIUM & DYSPROSIUM representing most of the ECONOMIC VALUE
Three enriched horizons within the "SYENITE COMPLEX" which contain primarily HEAVY RARE EARTH OXIDES
Drilling totals 293 drill holes (24,571 m) and was used to prepare 2013 feasibility study
Block model