Sakami
Project Highlights
District-Scale Land Package with Multi-Million Ounce Potential
Year round access and drilling.
Underexplored area hosting the Éléonore gold mine along strike.
23 km along the contact between sediments and volcanics between La Grande and Opinaca sub-provinces.
Many gold occurrences identified over 10-km strike length.
La Pointe target History
Early 2000s: mineralization discovered at surface near Sakami Lake.
Until 2017: Drilling over 700 m length, down-plunge from surface to 550 m, open in all directions.

Significant gold grades between 20 to 50 m drilling width have been encountered. Highlights include:
4.94 g/t Au over 21 m including 6.35 g/t Au over 11 m
4.01 g/t Au over 23 m including 7.21 g/t Au over 7.0 m
4.16 g/t Au over 21 m including 6.40 g/t Au over 13 m
3.59 g/t Au over 27 m including 5.06 g/t Au over 15.0 m
2.51 g/t Au over 48 m including 6.93 g/t Au over 12 m
In 2018 a total of 7,226 m of drilling was completed in 21 drill holes. The last hole of the campaign (PT-18-127) ended in mineralization with 2.04 g/t Au over 2.5 m. This is one of the deepest holes drilled suggesting potential for further extending mineralization at depth. The possibility to re-enter the hole to test the full extent of the mineralization will be evaluated.
Technical Information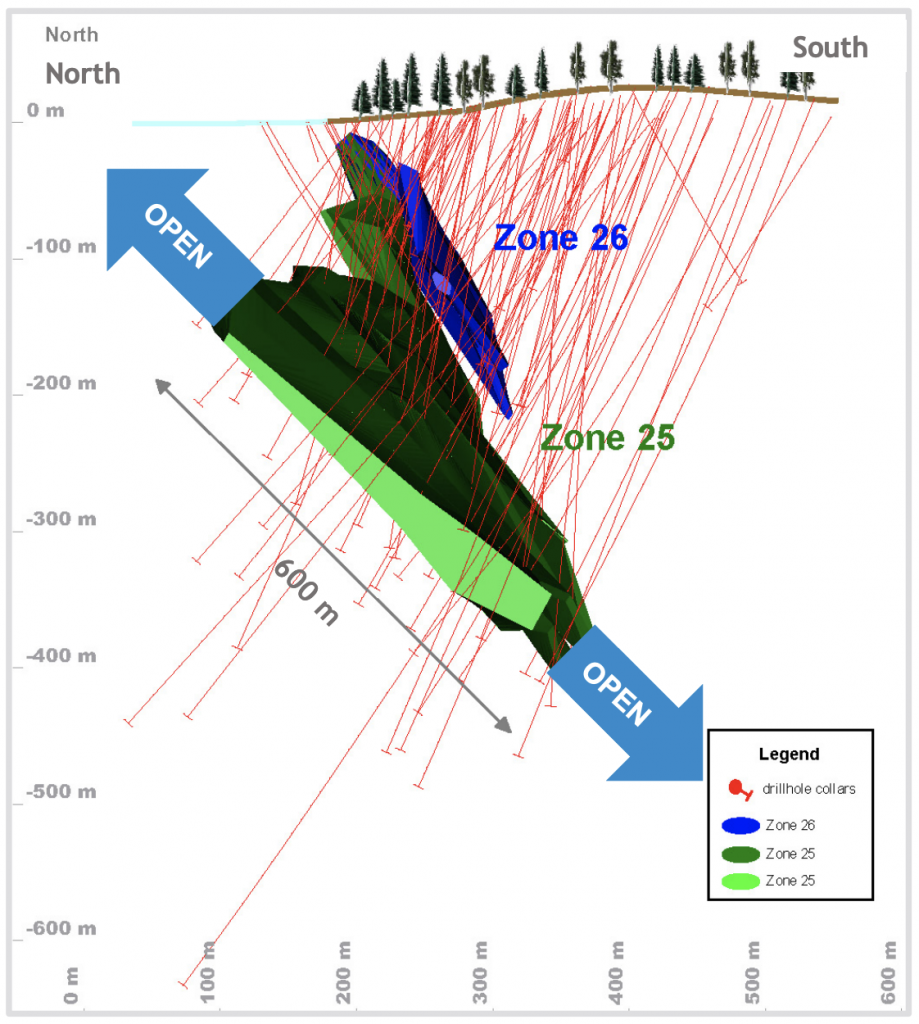 * The text on this page includes information extracted from the NI 43-101 technical report prepared by SGS Canada Inc.'s Geostat consulting Group on the Sakami project and dated November 24, 2017.

Advancing to Resource Estimate Stage
The Sakami project covering 140 km2 lies about 90 km northwest of the Éléonore mine. It straddles the contact of the Opinaca and La Grande geological subprovinces which offer a variety of settings in which to host gold deposits. Exploration work within and surrounding current project area has taken place since the late 1950's. In early 2000s gold mineralization was discovered at surface near Sakami Lake. This led to the discovery of several mineralized areas hosting variable gold grades.*
The focus of recent surface work has been the La Pointe (Zone 25 and 26), JR, showings 9.6 and 43 sectors.
Drilling has focused on the La Pointe sector in which gold occurs at the subprovinces contact in association with structural deformation. A mineralized area has been outlined of 800 m long by 550 m wide along dip and to a depth of 400 m below surface.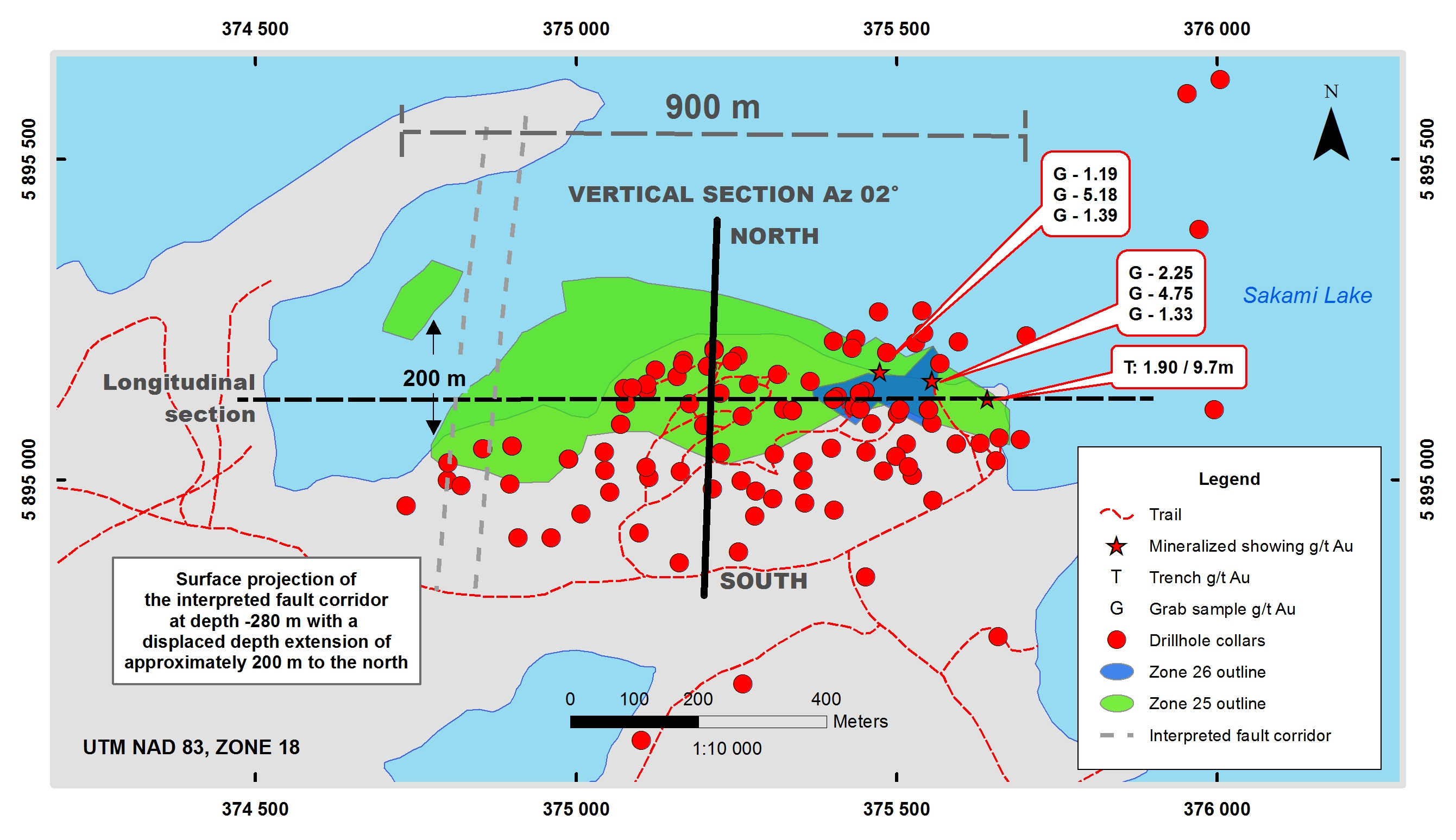 QPM has assembled a district-scale land package (909 km2) in the underexplored region of the Eeyou Istchee James Bay territory in northern Quebec located near the town of Radisson. The region hosts the Éléonore gold mine discovered by Virginia Gold Mines in 2004 and operated by Goldcorp Inc. since 2014. The flagship project is Sakami and QPM is advancing it to the resource estimate stage by the end of 2019. Existing infrastructure facilitates exploration at a reasonable cost all year round.