Investment in Idaho Champion – James Bay Lithium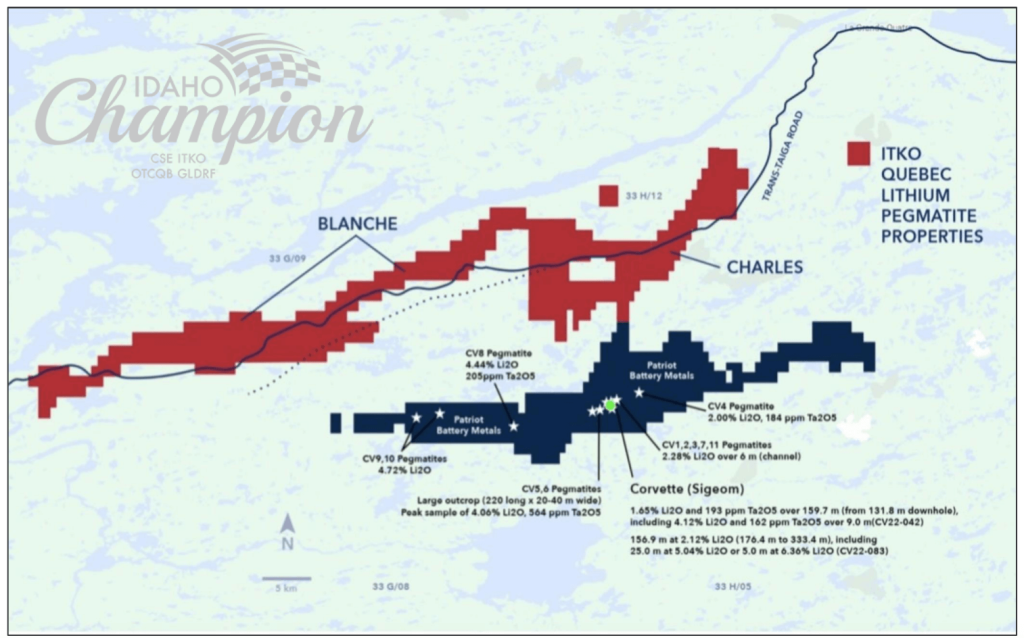 In 2022, Idaho Champion (CSE:ITKO) acquired 100% of the Blanche and Charles lithium pegmatite projects in the Eeyou Istchee James Bay.


In return, QPM obtained 12,000,000 common shares of Idaho Champion, of which 50% will be subject to escrow for 18 months.


QPM will retain a 2% net smelter return royalty (NSR) on the claims constituting the projects.


QPM working in close collaboration with Idaho Champion.